Welcome To Jai!
Jai Yoga Arts is a local favorite, which opened in 2011 with a mission to offer inspiring yoga classes and a space for social connections. The Jai style is a mergence of owner Ella Luckett's training in Ashtanga, JivaMukti, and Prana Yoga, as well as influences from the Kundalini and Yoga Vedanta traditions. Classes are a vinyasa based flow with elements of meditation, philosophy, and pranayama. Ella's 14 years of teaching experience, is coupled with her team of emerging talented teachers whose dedication to the Jai community make for a uniquely cohesive atmosphere. Jai also offers a Yoga Alliance certified, 200hr Teacher Training program, as well as enriching workshops throughout the year. Come see how relaxed and easy this place is. All are welcome, and no, you don't have to be flexible to do yoga!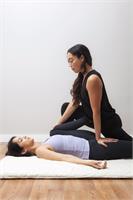 Thai Yoga Massage Workshop

with

Buffie

Gilbert
Next held on Sun, Jul 19, 2015 at 2:00 pm - 4:00 pm
This
enrollment
runs from Sun Jul 19, 2015 - Sun Jul 19, 2015
You will give and receive massage and learn some fun things that will make you very popular among your friends!

You will learn:
- Foundation principles of Thai Yoga Massage
- How to read a body's muscular map to recognize and heal tension
-Touch techniques using hands, feet, and elbows
-Thai yoga massage postures that are easy and feel great!
Learn More
Teacher Training Fall 2015
More About This Course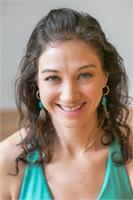 Teacher Training Fall 2015

with

Ella

Luckett
Next held on Sat, Sep 12, 2015 at 8:30 am - 6:00 pm
This
enrollment
runs from Sat Sep 12, 2015 - Sun Nov 15, 2015
The Jai Yoga Teacher Training is a Yoga Alliance registered school, and offers a comprehensive education in the physical, philosophical, and spiritual components of yoga. You will receive a full spectrum of experience to shape your teaching, and strengthen your personal practice. An inward journey,a bonding experience with fellow students, Yoga Teacher Training can be a support for a transitional point in life whether you decide to teach or not. Many Jai graduates report a deep sense of calm, happiness, increased confidence, and clarity of personal and professional goals. We welcome you to join us on this incredible journey!
Learn More
"From the moment I walked into my first class, I knew it was the right place to do my Teacher Training. The teacher training exceeded my expectations and gave me a far broader knowledge base than I could have hoped for. It provided a nurturing atmosphere while pushing me to expand beyond what I felt were my limitations. Teacher Training at Jai taught me to embrace life" ~Claire T