Save $400 before
Sept. 19th!
"I went into it thinking that I was just going to learn the technical elements of being a yoga instructor, but I have gained such a better understanding of myself through and through. Now ten weeks later, I feel so alive, so enlightened--I feel that I now have my wings to fly, that I have my voice to express myself truthfully." ~ Paul M.
Ahhh, Fall Yoga Retreat...
Come enjoy a weekend of bliss. Our "Embodying the Light" Yoga retreat will bring the sun inside your soul as we nestle into the cooler months of fall. We'll walk in the forest, practice yoga twice daily, and hear inspiring talks on the wisdom of yoga. The fall colors will be at their peak! Click here for more info and Registration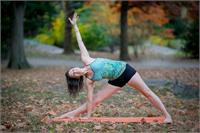 Teacher Training Fall 2015
More About This Course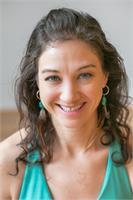 Teacher Training Fall 2015

with

Ella

Luckett
Next held on Sat, Sep 19, 2015 at 9:00 am - 6:00 pm
This
enrollment
runs from Sat Sep 19, 2015 - Sun Nov 15, 2015
The Jai Yoga Teacher Training is a Yoga Alliance registered school, and offers a comprehensive education in the physical, philosophical, and spiritual components of yoga. You will receive a full spectrum of experience to shape your teaching, and strengthen your personal practice. An inward journey,a bonding experience with fellow students, Yoga Teacher Training can be a support for a transitional point in life whether you decide to teach or not. Many Jai graduates report a deep sense of calm, happiness, increased confidence, and clarity of personal and professional goals. We welcome you to join us on this incredible journey!
Learn More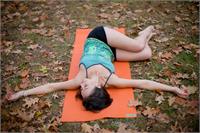 Fall Retreat

with

Ella

Luckett
Next held on Fri, Oct 16, 2015 at 5:00 pm - 5:15 pm
This
enrollment
runs from Fri Oct 16, 2015 - Sun Oct 18, 2015
Enjoy a weekend of yoga, meditation and nature. Meet wonderful people and return refreshed. This group retreat is held at a beautiful spiritual center in upstate New York with miles of green grass, forest, and a reflecting lake that will melt your stress away. Days here are filled with yoga, time to yourself, discussions, live music and more...
Learn More
Vinyasa links our breath to movement one doesn't not exist without the other they move side by side, intertwined. As we move with intent our minds start to settle, we tune in to our breath we create our own rhythm, we are present. Each breath peels away our past, thoughts, experiences, and the many roles we have to play to be part of this world. When the layers start to dissolve the light of our true nature starts to shine through.
Using vinyasa, we are granted the acces to our true nature, our soul. We begin to see this light shine on our everyday life decisions, relationships our overall attitude. When we act from this place we don't hold on to our experiences, roles or past. We express ourself freely, and unattached to any expectation. Through vinyasa/yoga we get the opportunity to be, or better yet to practice being a living breathing warrior of light!