Welcome To Jai Yoga Arts
Jai Yoga Arts is a yoga studio with a mission to offer challenging, engaging, fun and inspiring classes and workshops to the E. Williamsburg/Bushwick community. Jai was opened by yoga teacher Ella Luckett in March 2011. Ella is a certified Ashtanga and Jiva Mukti instructor with 12 year of yoga teaching experience. She is joined by an awesome group of instructors whose dedication and passion make for a uniquely cohesive atmosphere. We keep a relaxed, social vibe, while exploring the incredible wisdom of yoga. Each class is vinyasa based flow with elements of meditation, yoga philosophy, and an emphasis on breath connection. We host a Teacher Training Program twice a year which is of the highest quality, and offers personal attention, at a very affordable price. Jai is local favorite space where people can share their spirit, creative passions, and healthy living practices. Come see how relaxed and easy this place is. All are welcome, and, no, you don't have to be flexible to do yoga!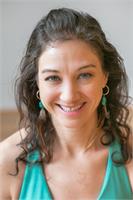 Teacher Training Winter 2015

with

Ella

Luckett
Next held on Sun, Feb 1, 2015 at 9:00 am - 5:00 pm
This
enrollment
runs from Sat Jan 24, 2015 - Tue Mar 31, 2015
The program is equal parts yoga philosophy and asana. Together we explore this ancient wisdom, in the present experience of our lives. Both an inward journey and a bonding experience with fellow students, Yoga Teacher Training can be a pivot point to support your next step in life, whatever that may be.
Learn More
Online registration is closed. Please contact us for details.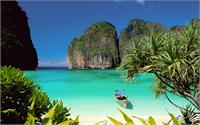 Thailand Teacher Training

with

Ella

Luckett
Next held on Mon, Apr 20, 2015 at 8:30 am - 8:30 pm
This
enrollment
runs from Mon Apr 20, 2015 - Sat May 16, 2015
Journey through the deeper inner life of yoga in an incredibly beautiful and sould nourishing setting. The Jai-Oasis teacher training is a transformative experience you will never forget!
for all the details visit:
Learn More
January is always a month of conscious goal-devotion. We all come into any new year with a laundry list of things we want for ourselves. We set goals to better the self, to enhance notions of self wort etc. And while achieving those goals and raising our standards for ourselves is important, it is equally important to revel in the journey that gets us there
---
January is always a month of conscious goal-devotion. We all come into any new year with a laundry list of things we want for ourselves. We set goals to better the self, to enhance notions of self wort etc. And while achieving those goals and raising our standards for ourselves is important, it is equally important to revel in the journey that gets us there