Welcome To Jai Yoga Arts
Jai Yoga Arts is a yoga studio with a mission to offer challenging, engaging, fun and inspiring classes and workshops to the E. Williamsburg/Bushwick community. Jai was opened by yoga teacher Ella Luckett in March 2011. Ella is a certified Ashtanga and Jiva Mukti instructor with 12 year of yoga teaching experience. She is joined by an awesome group of instructors whose dedication and passion make for a uniquely cohesive atmosphere. We keep a relaxed, social vibe, while exploring the incredible wisdom of yoga. Each class is vinyasa based flow with elements of meditation, yoga philosophy, and an emphasis on breath connection. We host a Teacher Training Program twice a year which is of the highest quality, and offers personal attention, at a very affordable price. Jai is local favorite space where people can share their spirit, creative passions, and healthy living practices. Come see how relaxed and easy this place is. All are welcome, and, no, you don't have to be flexible to do yoga!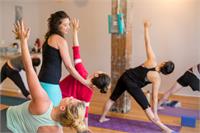 Sculpt Your Poses

with

Ella

Luckett
Next held on Sat, Mar 7, 2015 at 2:00 pm - 4:00 pm
This
enrollment
runs from Sat Mar 7, 2015 - Sat Mar 7, 2015

Perfect for beginners just learning the poses, and for advanced students who've always wondered if they're doing it right! We will take the time to break down the poses in detail.Receive individual assistance with your poses and answers to all your questions. Gain a newly shaped body, from the inside out!
Learn to:
-Feel the stretch in the right place
-Direct the energy of the pose
-Go deeper without risking injury
-Get the max benefit of each pose
-Engage and Release certain muscles for balance
Learn More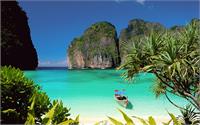 Thailand Teacher Training

with

Ella

Luckett
Next held on Mon, Apr 20, 2015 at 8:30 am - 8:30 pm
This
enrollment
runs from Mon Apr 20, 2015 - Sat May 16, 2015
Journey through the deeper inner life of yoga in an incredibly beautiful and soul nourishing setting. The Jai-Oasis teacher training is a transformative experience you will never forget!
for all the details visit:
Learn More
This month's theme is share and receive. The motion of our lives is subject to the same natural forces that guide water from a mountain top to the sea: gravity and obstacles. Gravity is a constant pull toward a particular end. Obstacles present themselves as things that get in the way of that direct line of ascension, but in fact it is the obstacles that make the ride more interesting. It's the way we dance between the boulders with fast shifts, graceful loops, or giant leaps into space as in the case where the land abruptly ends and we have no choice but to free fall until the ground choses to meet us again.