Easy Flow
This class is taught by: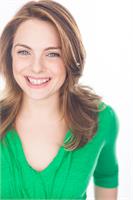 Cayla Buettner is a Yoga Alliance certified yoga instructor, and Jai graduate, teaching the Jai Yoga Sequence She took her first yoga class at 8 years old, looking at her older sister to help her tell left-from-right in attempts to twist into odd pretzel shapes. She continually returned to yoga as a crutch to cope with all the major feelings through adolescence, until she dove into a consistent daily practice later in life. She studies meditation under the guidance of John DiLeva Halpern, and practices Vinyasa yoga with Ashtanga, Kripalu and Kundalini influences. She encourages her students to return to their inner child when they enroll their mats to connect with their inhibited, creative spirit and cultivate a deep sense of playful awareness within their personal experiences.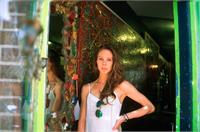 Rein was originally drawn to yoga for the physical practice. Being a
dancer, Vinyasa flow classes were a natural fit for her lifestyle.
Although drawn to the mat for the physical workout, she quickly found yoga to be much more than that. Working through the difficult postures encourages her to live in the present and accept things as they are. Rein completed her 200-hour teacher training under Kim Manfredi in July 2014 in search of deepening her physical, mental, and spiritual practice. Rein teaches a class that aims to incorporate physical and mental ideas that can be useful on and off the mat.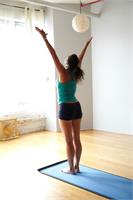 All the Jai teachers are hand selected for their deep commitment to yogic principles, solid teaching skills, and warm personalities.
"Jai Teacher" just means it is a slightly newer teacher to the Jai team and we haven't gotten them into the computer yet. But you can have every confidence you'll have a great time in these classes! Come and enjoy! :)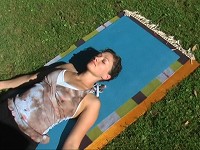 A nice mellow flow class, perfect for beginners, or people just getting back into yoga after some time away. Even the advanced practitioner who just wants a relaxed fluid class, will enjoy this sweet meditative flow class.
Upcoming classes:
Sign Up

Mon

Jun 26 9:00 pm - 10:00 pm

with

Cayla

Buettner




Sign Up

Wed

Jun 28 9:30 pm - 10:30 pm

with

Rein

Short




Sign Up

Sat

Jul 01 10:15 am - 11:30 am

with

Jai

Instructor




Mon

Jul 03 9:00 pm - 10:00 pm

with

Cayla

Buettner




Wed

Jul 05 9:30 pm - 10:30 pm

with

Rein

Short




Sat

Jul 08 10:15 am - 11:30 am

with

Jai

Instructor




Mon

Jul 10 9:00 pm - 10:00 pm

with

Cayla

Buettner




Wed

Jul 12 9:30 pm - 10:30 pm

with

Rein

Short




Sat

Jul 15 10:15 am - 11:30 am

with

Jai

Instructor




Mon

Jul 17 9:00 pm - 10:00 pm

with

Cayla

Buettner




Wed

Jul 19 9:30 pm - 10:30 pm

with

Rein

Short




Sat

Jul 22 10:15 am - 11:30 am

with

Jai

Instructor