Meditation
This class is taught by: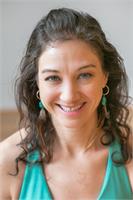 Ella Luckett, E-RYT 500 has been teaching yoga for sixteen years and is certified in Ashtanga, JivaMukti, and Prana Vinyasa. In her first yoga class, Ella discovered a new sense of self, and a release of self judgement, tension and stress. In every class she teachers you'll experience a space where a return to your true self is encouraged.
Ella opened Jai Yoga Arts in March of 2011 with the intention of offering spiritual, playful and creative space for all. Her classes include a heat building flow, a variety of postures from simple to challenging, meditation, and final relaxation. Come play, relax and renew!
This class is open to everyone and for non Jai members, just a $10 drop in.
Come settle your mind through simple meditation practices led by Jai founder, Ella Luckett. No mat needed, no special clothes. Just bring yourself and come sit with us. It's truly amazing how this practice can change your life.