Rein Short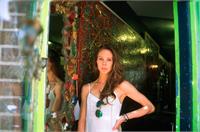 Rein was originally drawn to yoga for the physical practice. Being a
dancer, Vinyasa flow classes were a natural fit for her lifestyle.
Although drawn to the mat for the physical workout, she quickly found yoga to be much more than that. Working through the difficult postures encourages her to live in the present and accept things as they are. Rein completed her 200-hour teacher training under Kim Manfredi in July 2014 in search of deepening her physical, mental, and spiritual practice. Rein teaches a class that aims to incorporate physical and mental ideas that can be useful on and off the mat.
Rein Short is currently not instructing any classes.