Natalie Hawley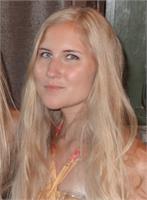 Natalie grew up in Santa Cruz, California surrounded by redwood forests and beaches. She has been practicing yoga since she was a teenager when her curiosity about the mind-body connection began. She studied mental health at NYU with a special focus in holistic approaches. In Spring 2016, she completed her 200-hour teacher training at Jai Yoga Arts. Natalie hopes to encourage students to feel a connection to the Earth and comfort in the body through asanas and breathwork.
Natalie Hawley instructs the following:
A refreshing 45 minutes of yoga, just enough to wake you up and make your day great!