Kaela Gallo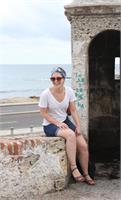 Kaela has been practicing yoga on and off since high school, but intensified her practice when she moved to Brooklyn about a 3 years ago. She completed the Jai 200hr Yoga Teacher Training in the summer of 2016 and discovered just how much yoga can do for the mind, body and soul. She encourages her students to be open and to discover how yoga helps them. You never know what it might help you do!
Kaela Gallo instructs the following:
This is an active vinyasa class where both beginners and experienced students practice side by side. The teacher offers options to meet each persons needs. You will connect breath with movement to unlock the body's tension and relieve stress while building core strength and mindful focus. A healing and energizing experience for "All" levels.